IAGI Board of Directors 2019 - 2020
President
Andrew Sanderson,Western Tank & Lining
Installer
+1 (604) 999-4194 | Send Email
Andrew has over 15 years of experience at Western Tank & Lining with geosynthetics both installation and project management. He has successfully managed hundreds of projects including over 10 million square meters of HDPE / LLDPE liner installation. Andrew has a distinct reputation with owners and engineers for completing complex projects on schedule with out sacrificing spec or quality. Andrew has been involved and supporting IAGI since 2007. In his spare time Andrew enjoys spending time with his family, golfing, skiing and fishing.
1st Vice President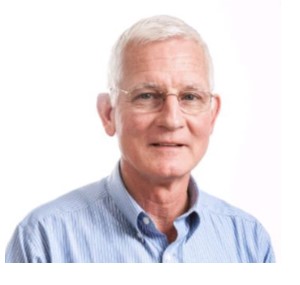 Piet Meyer, Aquatan, Pty Ltd.
Installer
Phone: +27 11 974-5271   | Send Email
Piet Meyer, Managing Director joined Aquatan in 1981. Aquatan is based in Johannesburg, South Africa. Aquatan, previously Gundle Lining Systems, for the past 50 years (and still do) supply and install Geosynthetic Materials. Our market, in addition to the very well regulated South African market include Africa and neighbouring islands. We further install our specialist products in various countries across the world. The combination of my own 35 years of geosynthetic application experience; the companies 50 years existence; the variety of geosynthetic applications over the years; Aquatan's geomembrane manufacturing experience since Clifford Gundle (Chairman of Aquatan) developed the wide sheet blown film manufacturing in 1966 and subsequently developed the seaming mechanisms still in use today, all adds significant depth to the contribution we can make to IAGI. I understand the manufacture and composition of geomembranes which often affects the specific application and durability of the material.
I graduated (BSc) from the University of Pretoria in 1976. I understand, fully support and apply the principles of QA, QC, proper project management, respect clients requirements and believe in innovative solutions, morally sound business principles and stakeholder relationships. As a result of the above I fully subscribe to the CWT and AIC principles of the IAGI and believe that there are ways to make it even more acceptable and successful.
2nd Vice President
Vincent Mondoux, FC Liners

Installer 

+1 (514) 717-6073    |  Send email

Proud member of the extended Geosynthetics family, Vincent has been involved with liner installation since 2004. He began his promising career with the former Solmax Installation company before joining the FC Liners team in 2010. He currently acts as General Manager for FC Liners and more importantly, he is one of the founding members of the GeoGames project. Passionate, ambitious, and highly involved, Vincent is always looking for ways to innovate in the constantly evolving liner installation process. He is also very proud to be an IAGI member, taking on the responsibility of promoting, educating and information the major stakeholders. Like many other growing industries, challenges and obstacles lie ahead. Vincent embodies the leadership required to overcome them and represents the future generation that will take the wheel and drive the industry forward.

 
Treasurer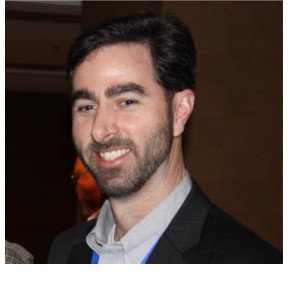 Wayne Farrow, Jr.       Atlantic Lining Company

Installer 

+1 (609) 723-2400    |  Send email

Wayne is a 1995 graduate of Pennsylvania State University with a BS degree in Agricultural Engineering. He is responsible for all aspects of project management and project estimating, specification reviews, submittals, coordination of scheduling and products. Wayne is NICET Level II certified in Geonets, HDPE, LLDPE and PVC Geomembranes, Geotextiles and Geosynthetic Clay Liners. Over the past 23 plus years, Wayne has managed a wide range of projects from landfill cell and cap construction to methane barriers beneath warehouses, retail buildings and hotels to wastewater lined lagoons to commercial lined ponds.

Frank Taylor, the owner of Atlantic Lining Co., Inc. is a founding member of IAGI and worked on the Board for several years. Wayne assisted Frank with early reviews of IAGI installation specifications, etc.

 

 
Director
Chris Eichelberger, Agru America
Associate
Phone: +1 (330) 606-8970 | Send Email
Chris Eichelberger currently serves as Vice President - Technical Marketing for Agru America, the leading manufacturer of flat die, extrusion calendered geomembrane products and a leading manufacturer of geocomposite drainage products, geosynthetic clay liners, geotextiles, concrete protective liners, HDPE pipe fittings and other specialty products. His role includes oversight of the company's complete geosynthetics product line.
Chris holds a BS from the The Pennsylvania STate University and more than 16 years of experience in the geosynthetics industry including; divisional management, business development, contract administration, project management, constructability reviews, installation of products, specification and material selection and field experience in CQA of soils and geosynthetic materials.
 Director
Todd Harman, Hallaton, Inc.
Installer
Phone: +1 (410) 583-7700 | Send Email
In 1984, after graduating from Washington College, Todd Harman started in the geosynthetics field working with a Mirafi representative in Baltimore selling to engineers and architects. In 1986, he became a partner in Hallaton Pty., Ltd., Australia. Hallaton Pty, Ltd. marketed erosion and geosynthetic materials. In 1993 Todd Harman started Hallaton, Inc., a geosynthetic installer located in Baltimore, MD. Hallaton, Inc. is now in its twenty-fifth year as an installer.
Director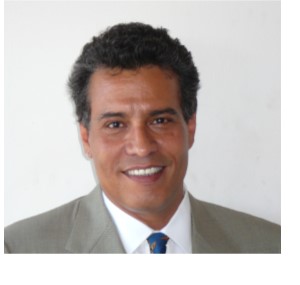 Nicky Araujo, Servicios de Ingenieria Geosintetica, SA
Installer
Phone: +1 (506) 231-4238  | Send Email
Nicky Araujo started his involvement with geosynthetics in 1985, working initially as a Field Supervisor for Field Lining Services in Phoenix, Arizona. In 1989, he decided to move back to Latin America and started Field Lining Services of Latin America, Inc. In 1993 a branch office called Servicios de Ingeniería Geosintetica, S.A. was opened in Costa Rica. Under his management, the group of companies has extended and now includes 4 offices in Central and South America. The companies provide engineering design services that incorporate geosynthetics, supply materials and do the installation and CQC that the customers may require. The primary concern of the companies lead by Nicky Araujo has always been to provide the customers with the very best geosynthetics and the best installation that the project and the customer may require, which has resulted in these companies becoming a leader in the Latin American region. Constant training of the personnel has also been a key element that allowed Nicky to count with a team of professionals of exceptional qualities.
Director
"Demo: Dave McLaury, Demtech Services
Associate
Phone: +1 (530) 621-3200 | Send Email
 "Demo" Dave McLaury is President of DEMTECH Services, Inc. a seaming and testing equipment manufacturing company located in California serving the geosynthetics installation industry since 1999. Prior to forming DEMTECH, Demo Dave was employed by Columbine for 14 years. His extensive knowledge of equipment designs as well as their use in fabrication and installation of geosynthetics provides a fresh perspective to the board, especially on seaming related issues such as the IAGI Certification program. Dave has been involved with IAGI since 1996 and is currently an official proctor for the certification program.
Immediate Past President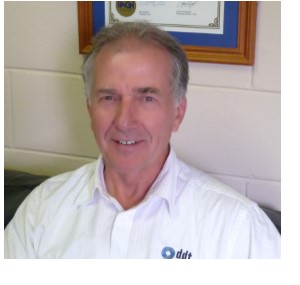 Max Brady, DDT Liners
Installer
+ 61-427-582328 | Send Email
Max Brady lined his first dam in 1983, in South-East Queensland, Australia. Since then he has watched (and participated in) the growth of the geomembrane lining industry-to become the high-tech / high-spec business it is today.
A founding member of IAGI, Max is a keen supporter of the CWT and AIC programs. Following a recent re-structure, Max continues his involvement as a consultant to DDT Liners, a highly regarded Australian installer.
Managing Director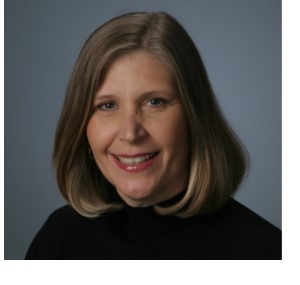 Laurie L. Honnigford
Managing Director
Phone: +1 (720) 353-4977 | Send Email